Tag: Pasta

In hot and humid Chicago summer days, when the AC is almost always on, (don't remind me of the electricity bill), the last thing I want to do is spend the afternoon in the kitchen having the oven or stove on. I admit, I need […]

No, that's not a name of an obscure pasta dish, or anything near – just the title for my blog post on how to make pasta from scratch.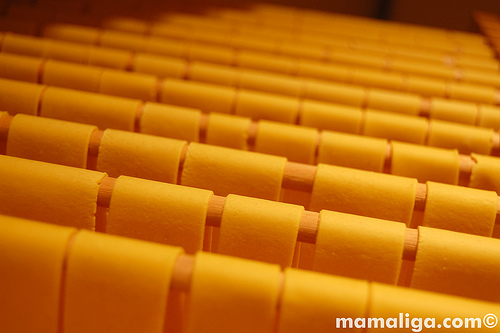 I enjoy cooking with store bought pasta (Barilla) but for certain dishes I like having home made fresh pasta (Pasta Fresca), since it adds a whole new dimension to the equation.

How to cook a delicious Farfalle With Potatoes for under $5! This is for NPR's NPR's How Low Can You Go, $10 Meals challenge. In days when the inspiration muse doesn't strike, it is always helpful to fall back on some good old recipes you know and tried before. One of them is my mushroom sauce. A humble sauce but not with a humble attitude, my universal mushroom sauce […]