Roasted Peppers Pasta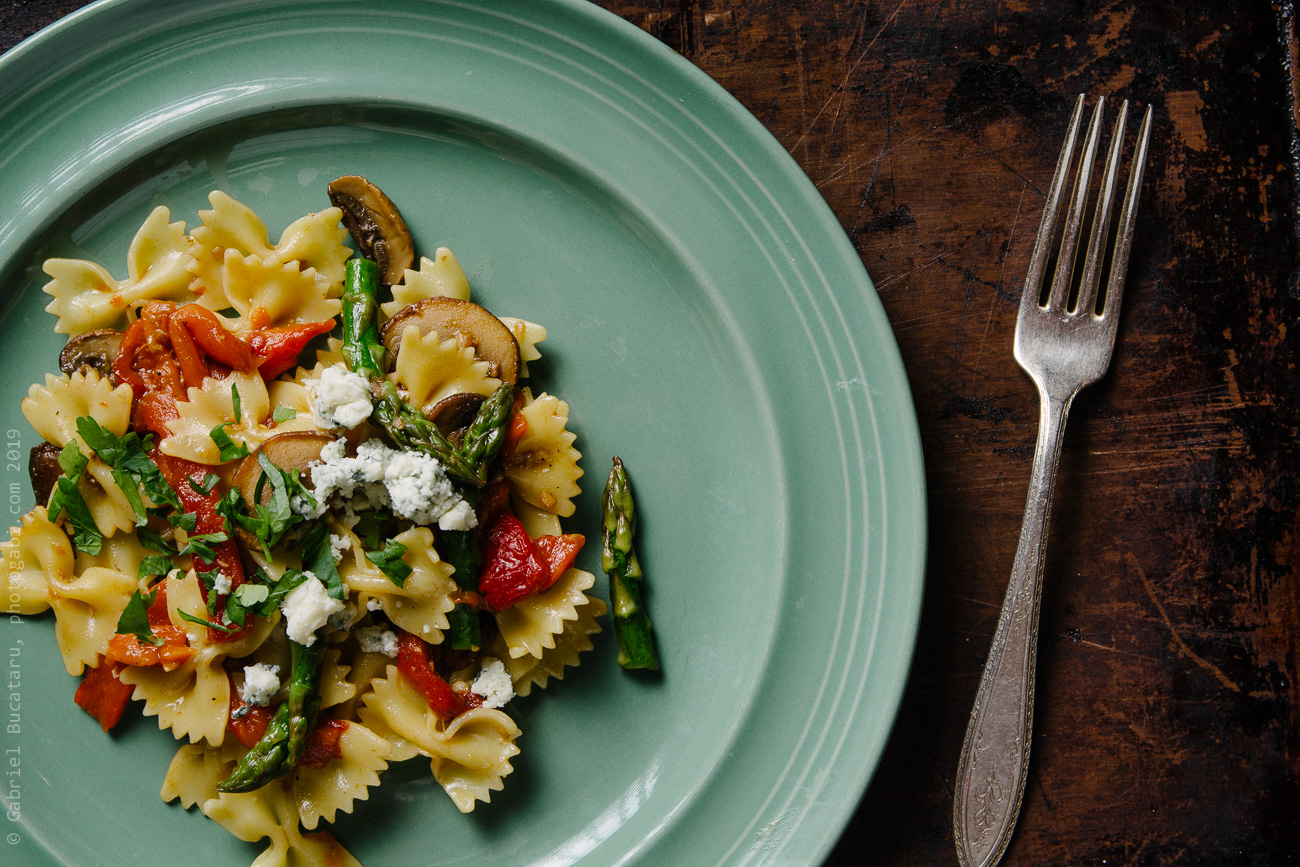 Don't you love those days when you can freely fire up your oven, cooking in sub-zero, Polar Vortex days as we have this wonderful winter in Chicago. There's something comforting about that. Looks like the North Pole decided to move down here and we are uber-thrilled. Or NOT.
Every now and then we would have enough of this, pack up and head to Florida for a month or so. At least we break this winter in two. That's when I tried this roasted peppers pasta, inspired from Jamie Oliver's Cook with Jamie

book.
I twisted this recipe adding mushroom and asparagus, which both can be easily left out if you aren't a fan of those. Same with Blue Cheese which understandably, isn't everyone's friend. This dish includes plenty of assertive ingredients (anchovies, garlic, blue cheese) to have a glorious outcome.
Roasted Pepper Pasta
By Gabi
Published: February 12, 2014
Yield:

1 lb (4 Servings)

Prep:

30 mins

Cook:

60 mins

Ready In:

1 hr 30 mins
Flavour packed roasted pepper pasta with underlying assertive tints of blue cheese. Healthy, fast and light.
Ingredients
Instructions
Place the 4 red bell pepper to roast into a 400F degree oven on the lower rack in a cookie pan. You want some charring on the blistering skin to add more flavour. Check, and turn them every now and then for an even roasting surface. In the meantime, you should place the pasta water on the stove since things will be moving fast.
Once the peppers are evenly roasted (approx 30-40 min), place them in a covered pot to rest for 10 minutes. The steam will help to remove the skin faster. Peel off their skin and slice them lengthwise and then in half. Be careful they are very hot.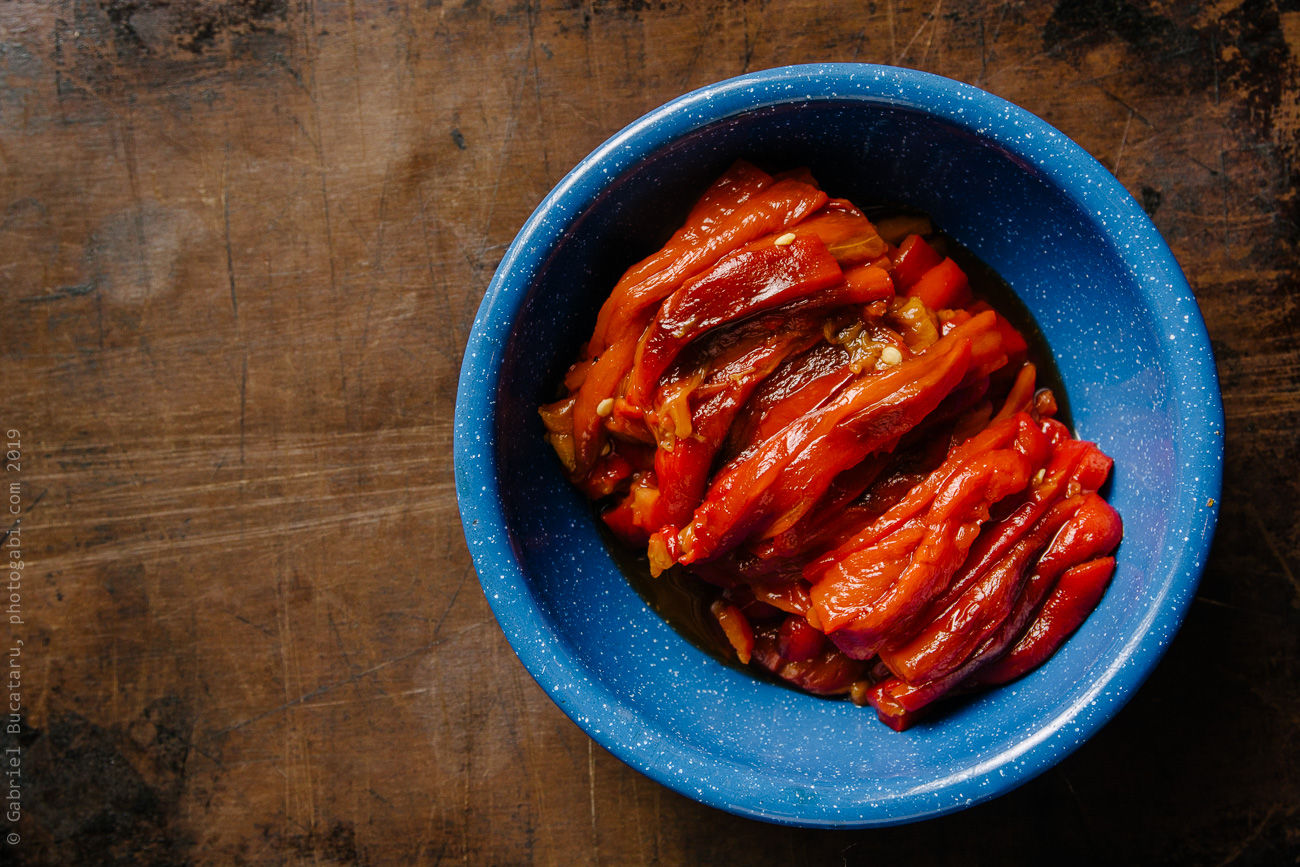 Place a large pan on medium-high heat, add the oil and saute the anchovies until they break apart (2-3 min). Be careful, the anchovy will start splashing in the hot oil. Add the half of the chopped garlic and saute for 1 minute. Don't let it turn brown or else it will impart a bitter taste to the sauce. Be ready with the sliced mushroom.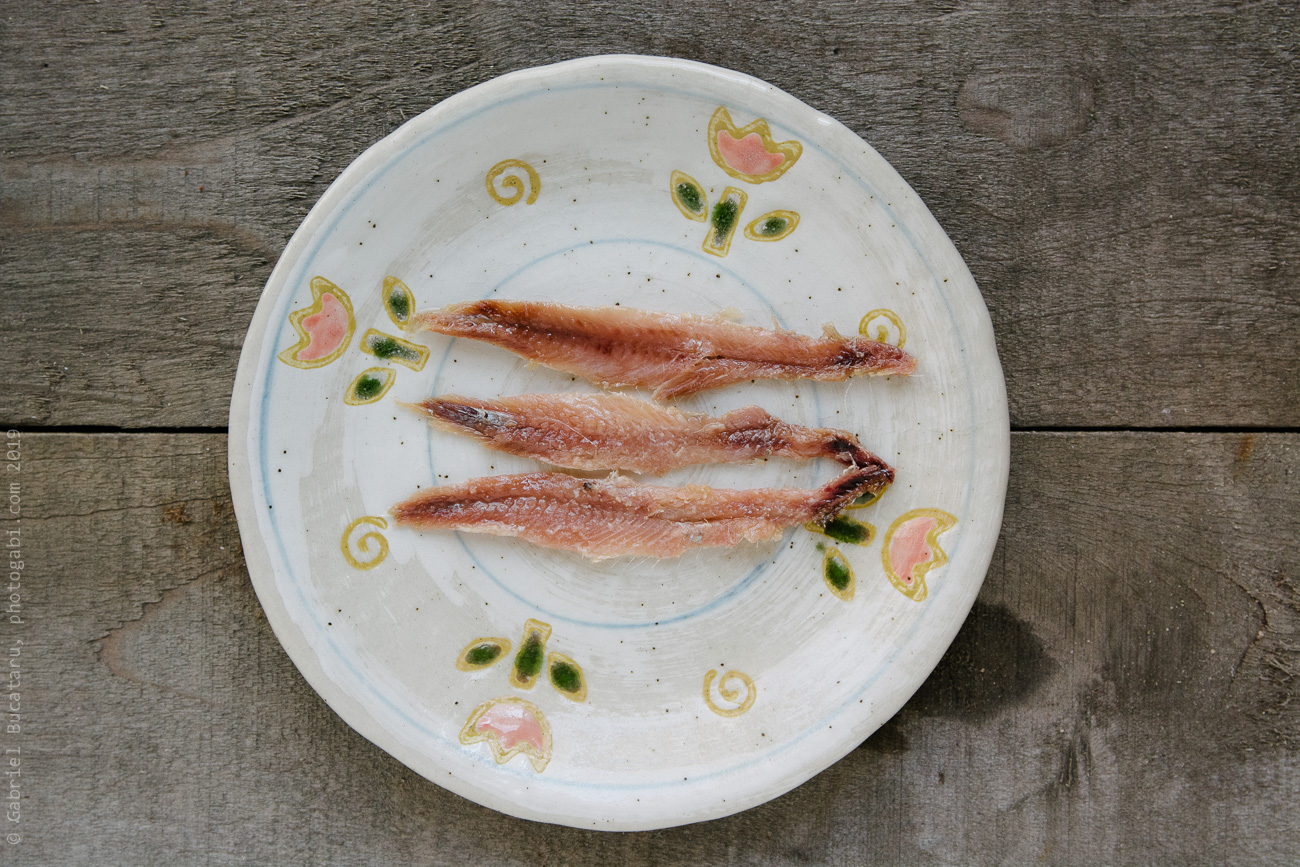 Add the mushroom, and saute until slightly brown (5 – 7 min). Add the roasted pepper, and asparagus heads and saute for about 3 minutes, then Deglaze with the white wine. Add salt and pepper to taste and continue sauteing until most of the liquid evaporated. Finally add the rest of the chopped garlic, lemon juice and the butter, mix and take of heat to rest.
REWIND: did you remember to add the butter??
Add the boiled and drained pasta to the sauce and mix well. Serve with crumbled blue cheese or grated Parmesan if the blue cheese won't cut it for you.
Not a fan of blue cheese? Leave a comment why. Curious to hear from you.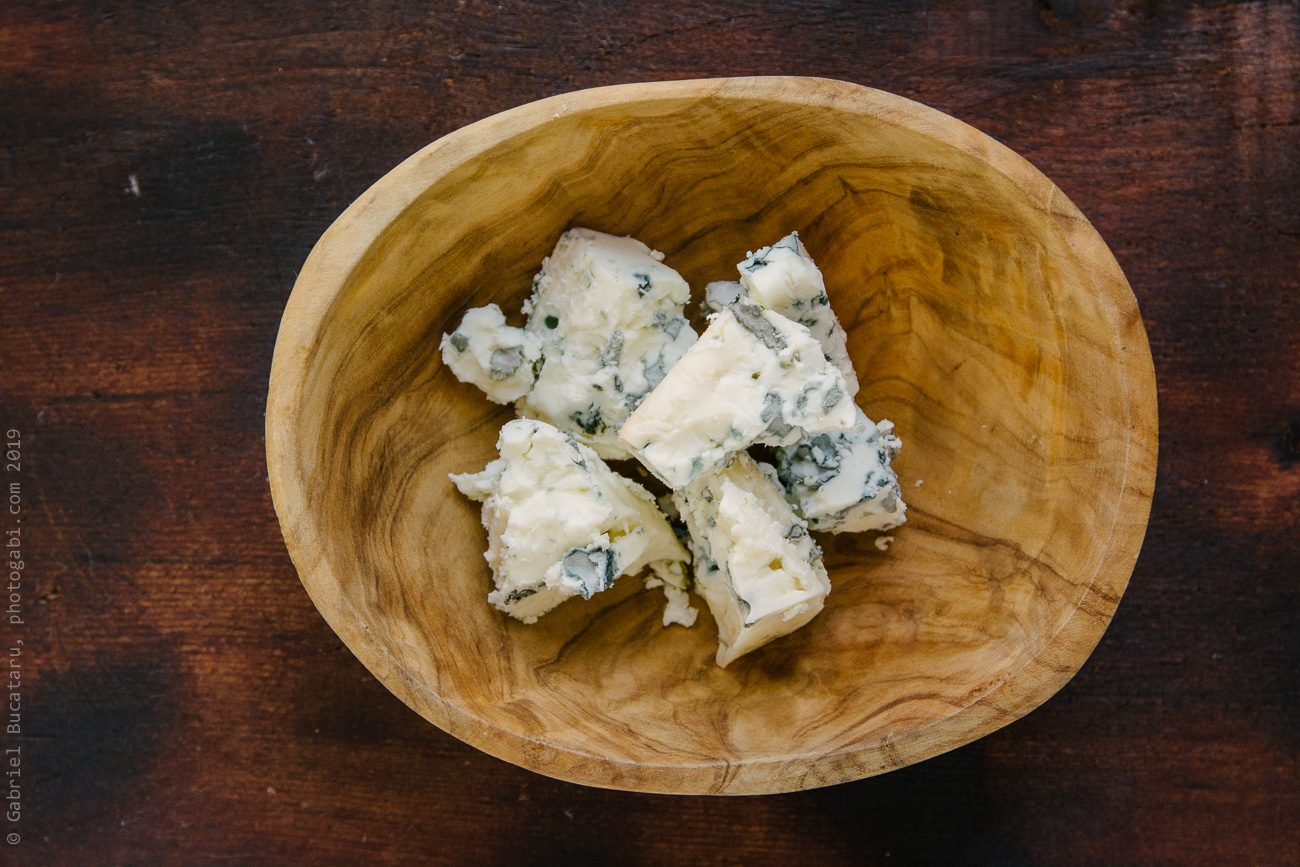 ---
---