The Turkey Burger in Top 9 on FoodBuzz!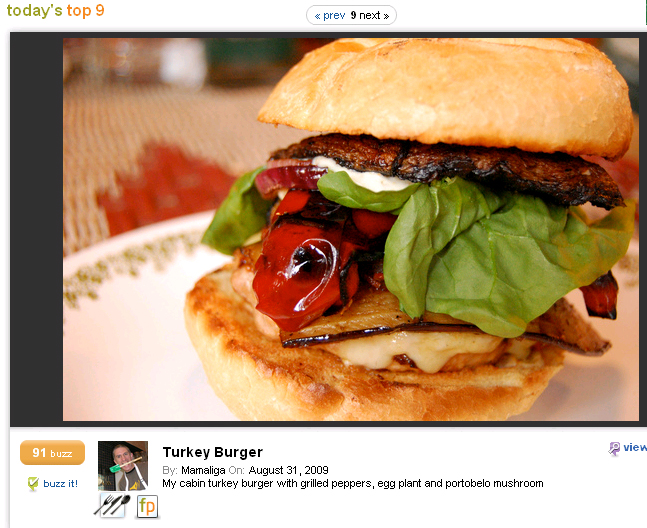 I didn't even dream at the time of creating it that my humble Turkey Burger would make it to Top 9 on FoodBuzz! How cool is that! I might need to pay more attention to it later in a dedicated post with a recipe. Any takers? Anyway – check it out! It is mouth drooling and it can easily compete with the cover picture of the Saveur magazine (September 2009 issue)!
If you are a FoodBuzz member (and if you are a foodie – YOU SHOULD) please add Mamaliga (me) as a Foodie Pal would love to keep in touch!
---
---