Haiti, And A Question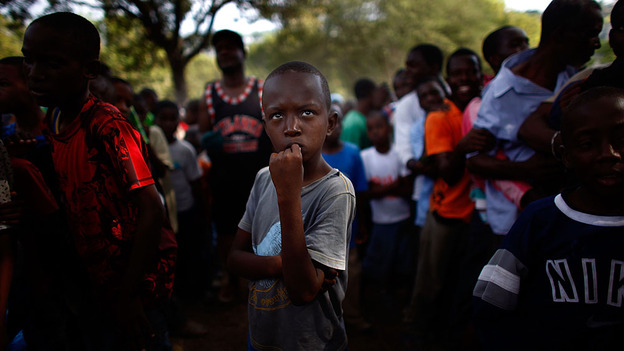 By now I expect that most of you know of the devastating Haitian earthquake, seen the pictures and reports of the survivors that now need to battle hunger and thirst. No need to update you on that.
You are probably left with the daunting question of "Why it happened to them and not us?" and feel the urge of somehow helping out in some way or another. Without going into deep thinking, can it be that those of us with resources are spared so that in situations like these we can share and help those in need? Just a thought…
I am also sure that you know that the immediate help is basically sending funds to the trusted relief organization (NPR) of your choice for full potential of the relief efforts. Please be wise, do your research and give to trusted resources. There are evil doers in this who see human catastrophes as sources of income. It is a deplorable thing,  unfortunately real. The more surprising thing is that many are being deceived and are giving in!
Every now and then, I'll post about causes and organization I believe in and support, and obviously with the traumatic event of the earthquake in Haiti I feel like we should weight each morsel we bring to our mouth, knowing that there are those hit hard by the this calamity.
The following organizations are the ones I support and recommend to you as well. Note that no amount is too small! Every little bit counts and if many donate, it will add up. You are the best to know how wide you can stretch, but the idea is that it is a good time to stretch!
The links below are to the Concern Worldwide already on the ground and actively involved in distributing much needed supplies and Yele Haiti, Wyclef Jean's foundation to which you can donate simply by texting YELE to 501501 to donate $5 that will be charged to your phone bill.
Please keep the people from Haiti as well as the aid workers in your prayers. They need it now more than ever..
---
---